A simple windows application, AGSTEREO, is available for generating stereonets from CSV files. The app is designed to output report or presentation-ready stereonets, which make it easy for the user to view and explore the characteristics of structural datasets. An example output is shown below: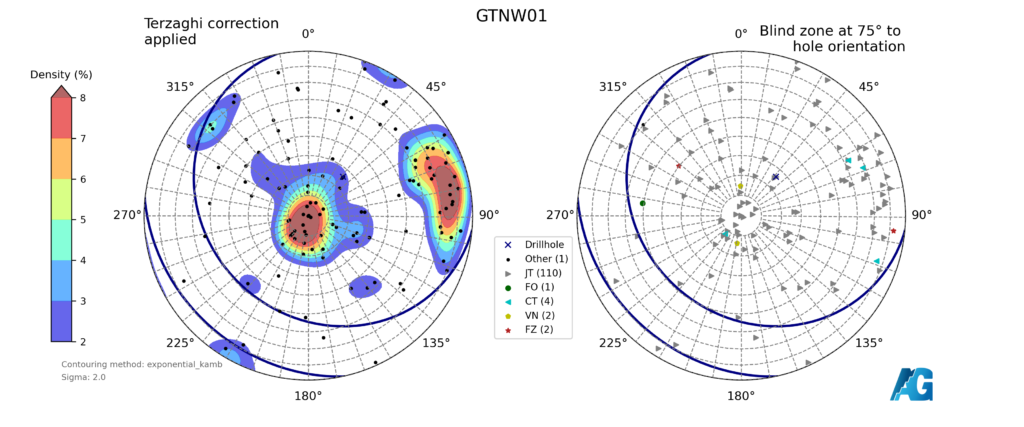 You can subdivide the structural data by any attribute, making it easy to plot stereonets by defect type or by domain, where data has been filtered relative to wireframes/solids (in GEM4D or similar).
To access a download link for AGSTEREO, please complete the form. The information is requested to understand the uptake of the application. AG won't distribute details to third parties, or bombard you with emails – you'll see the email address field is not required.
Your feedback is invited – comments or suggested improvements would be gratefully received.